Your Website is a living thing.
Consider a tree...
It doesn't grow over night. It doesn't produce fruit straight away. But it can be pruned and cultivated as much or as little as the planter likes to get an amazing result.
Your website is very much the same...it's a living thing!
Things move fast online, much faster than most small businesses can keep up with. Even 3 years ago, owning and managing a website looked different to what it does now.
There was a time when it was a set and forget medium. In other words, set it up and forget about it.
These days, the soil or 'online environment' operates in a way that unless the website stays fresh with regular watering, pruning and fertilisation, it has a high chance of dying, or at the least being of little or no use to the owner.
So what does watering, pruning and fertilisation mean for a website?
Watering
Stay fresh with regular updates and attractive design.
Fertilising
Search Engine Optimisation (SEO) supplies the nutrients your website needs to stay relevant and alive in the soil.
There are things like Social Sharing, Keyword Research, Linking to other Websites of value and the list goes on.
Pruning
Actually looking at what works and what doesn't on your website and making changes accordingly. You can get great insights about your website using Google Analytics reports. If something is not working - get rid of it!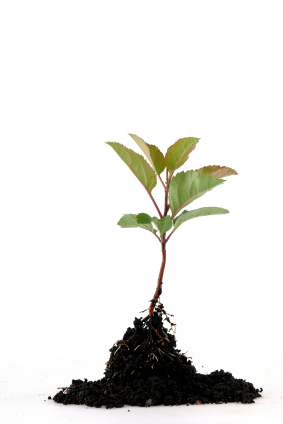 Remember though, every towering tree you admire, started as a seed.
It's important to start small and grow organically.
#yourwebsiteisalive