WHAT IS TWITTER?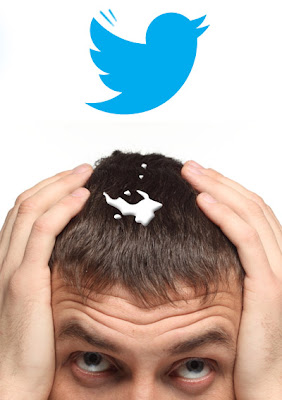 In a follow up to a previous post - what is Social Media?
It makes sense to take a step back and look at 2 of Social Media's biggest platforms, Facebook and Twitter, no doubt you have heard of them by now. Perhaps not.
Twitter is an online Application (software designed for a specific purpose) that is a platform for Social Media.
Along with Facebook, it is free to use and it is not going anywhere in a hurry. Another words, it's going to stick around long enough for us to investigate and perhaps, invest in.
So how do you Twitter?
From Twitter, you can 'follow' certain organisations or people that you are interested in by simply clicking a button. You can also be followed by people through the same process.
Where do you join Twitter?
You can sign up and use Twitter from your smart phone, device or computer for free.
From a computer you go to www.twitter.com and enter your name, email address and a password to join. Alternatively if you have a smart phone or device you can download it from the app store. Here is a video tutorial on signing up to twitter.
What specifically are you following?
'Tweets'. A Tweet is a short message, like a text message (up to 140 characters long) that can be seen by everyone who is following the composer of the message - the
'Tweetist' (that's my word!)
My initial response to Twitter was, "What's the difference between sending a Tweet and just sending a text or email?"
The answer becomes clear quite quickly,
The potential level of influence or reach
With Twitter, there is real potential to not just reach people who you are directly connected to, but actually go beyond them with what is called a re-tweet (think email forwarding.)
Why would you want to use Twitter?
Having just started a business, I am hopefully going to have healthy long lasting relationships with my customers.
It makes sense then, that if I want to connect, communicate, educate or promote to them (and them to me) I want it to be as convenient as possible for both parties. Especially in the time poor world we live in.
A practical example for using Twitter.
I can think of one example of how a small business could benefit from a platform like Twitter to communicate to their clients and deliver the right information at the right time.
I used to work in a shop that was shifting premises, it happened quite all of a sudden.
The issue was, when we shifted stores we actually hadn't communicated this to our clients very well. We simply didn't have the time.
Needless to say, customers couldn't find us. And the ones that did, had questions!
The reality was, if we had a connection with them on a Social Media platform like Twitter (or Facebook). A tweet or two later and everyone connected to our shop would have got that information in real time. Yes it's that simple.
Someone else could then 're-tweet' that message and all there connections would get the message. A multiplication effect then takes place.
We haven't even looked at the potential for sales and marketing yet.