WHAT IS SOCIAL MEDIA? #2
Before I continue defining what Social Media is, it's important for you to know where I am coming from...
Recently I was visiting business along the Northern Beaches, building awareness of our new business HTH Design.
I was asked "What is Social Media?" from a business owner who had been in business many years - I could see the frustration on her face, she was great at her job, business had obviously seen a lot of change with many of her clients lost to the convenience of online shopping.
She almost seemed ashamed to ask the question. There has been a lot of buzz around Social Media and it's fair to say that the next generation will be able to tweet, like, push and follow their audience without blinking their eyelids. But what about those who didn't grow up with Social Media?
I don't think she is alone in wanting to ask this question.
It is quite scary to think that with the shift to online technologies, many well meaning business owners who have enjoyed wonderful years of growth and success suddenly find themselves on the back foot with traditional ways of doing business not as successful anymore.
There doesn't seem to be a middle ground with the World Wide Web & Social Media. It moves quite fast to catch up with the technology being upgrade almost monthly.
A little about me...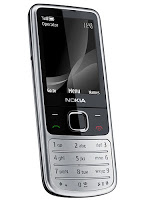 This time in 2011 I was working as graphic designer in a small print shop and wasn't really moved by the hype around Social Media, YouTube, Twitter and Facebook (YouTwitFace), Apps and Smart devices were a little foreign to me and I wasn't interested.
The phone that I owned summed me up completely - the classic nokia for texting only.
The last couple years has bought with it a lot of change,
A new business www.hthdesign.net
A new family member
And with a bit of hard work, a new mindset
I am now the owner of a Website, a Blog, a Facebook business page, an Iphone, Ipad full of apps, aTwitter, Instagram and Foursquare account.
A little while back all of these ideas were comfortably wedged in the too hard basket.
There is still a lot to learn, but the reality is, it wasn't as hard as I thought.
I still have questions - a lot of questions. I am determined to discover more about Social Media and it's benefits, pitfalls but more importantly, it's potential.
Speak soon.