IS SOCIAL MEDIA GOING TO HELP MY BUSINESS?
If you are confused as to how Social Media (SM) is going to assist your business, you are not alone.
My wife and I started our business this year Hotter than Hot Design. It has been an exciting and scary ride all at the same time, especially with a baby on the way!
A few months back I wanted to get some exposure for the business so I took to the streets of the Northern Beaches in Sydney to speak to local businesses.
It wasn't long before I could see a real resistance to change and the shift to online technologies, websites and social media.
I could relate to those fears myself, because change isn't easy.
Here are some reasons for the hesitation towards online technologies that I have. Perhaps I am not alone.
NOT ENOUGH TIME
You don't have the time already to do your job! You can't fathom being busier. SM and a website is going to add more work to your never ending to-do list isn't it? And where do you even start - it seems that as soon as you make any ground on the subject you are interrupted and need to get back to working on what you know!
LACK OF KNOWLEDGE
No one wants to be seen as ignorant or to admit that they don't understand something that is meant to be simple. I have found many design agencies rush to the sale, leaving you without a real understanding of the benefits of Social Media and presuming you even know what Twitter is.
THE CHANGE
No doubt you have spent years in your industry working on your job and have routines in place with deep rooted habits that are now established within your business. Then change comes knocking and says you have to start doing things another way!
ITS OVERWHELMING!
It doesn't take more than 2 mins to be overwhelmed with information when researching the subject online. It seems like Social Media is moving too fast without you barely getting a foot in the door.
Another concern was dedicating myself to some technologies or apps only to find them obsolete within a couple of years. It seems to move too fast to keep up.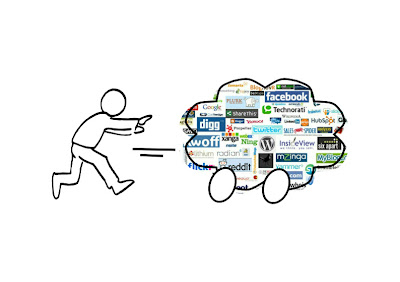 And lastly - Is it actually going to help my business? I don't see how tweeting what my neighbor's cat vomited up is going to grow my business!
Am I alone with these concerns? I would love to hear from you.